"It is all about getting out on a cold Saturday or Sunday morning to uncover the untapped talent" - Platinum

Working with future talent
Young footballers are the stars of tomorrow. We understand that for younger footballers there are many hurdles and many younger players do not achieve their potential and dreams. Whilst myself and Platinum will do everything it can to encourage and develop young footballers to reach their potential, nevertheless we will manage those expectations and that of the young players parents or guardian
.
Only the best will do
Parents or guardians naturally want the best for their rising footballer star but may not seek advice from a football agent due to costs or other reasons. This decision could lead to false economy and conflicts of time and energy. At Platinum our players come first. We will assure any parent or guardian that their interests will be protected on and off the pitch and that they will be consulted throughout the contract negotiations and beyond.
Player recruitment
We are always looking to recruit young players and use our best endeavours to place them with the right football club. We run a pro-active approach recruitment. Whilst a young player or parent/guardian of a young player is not obliged to negotiate with a football club through a football agent there are many benefits that can be gained by instructing a professional. Parents or guardians naturally are anxious about a young player's career.
To get the best out of player and club, Platinum understand that it is about introducing the right football player to the right club.
Club recruitment
Platinum offer a professional service to clubs of all levels. Our services include:
• Player Recruitment
• Player Analysis/Valuation
• Strategic Advice
Before recommending any football player, we do vigorous amounts of research to match the right player for that club. It's aspirations, commitment and intentions.


Video analysis and written scout reports are provided for the clubs consideration.
Football Agents & Sports Lawyers set up various meetings to begin negotiations with the ultimate goal of both player and club agreeing upon a contract that is in both parties best interests.
Our philosophy is simple; we are about "Knowing the Player & Knowing the Club."
Platinum supports the following charities, click below to donate;
Shehneela J Ahmed (LLB Hons)
Registered Lawyer Football Agent
(RLA1716) with The English FA
C/O Platinum
11-12 Hallmark Trading Centre
Fourth Way
Wembley
Middlesex HA9 0LB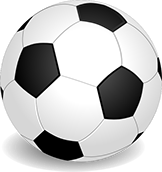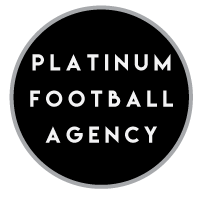 PLATINUM SPORTS MANAGEMENT | ALL RIGHTS RESERVED | 2014 -